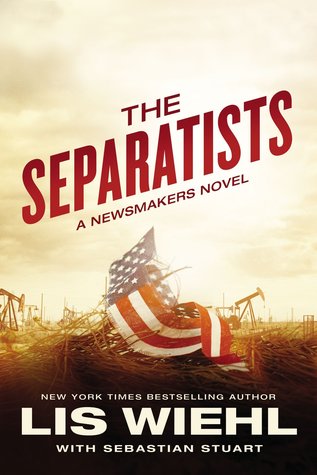 Synopsis:
When America is threatened from within on a scale not seen since the Civil War, Erica Sparks is on the front lines reporting. But what can she do to stop it?
Star newsmaker Erica Sparks is in Bismark, North Dakota, covering the first recall of a governor in that state since 1921. Mary Bellamy, who is trying to unseat the current governor, keeps talking about going through the political process to gain more freedom for the state. She seems peaceful and level-headed . . . but with other secessionist groups making noise around the country, Erica can't help but wonder what Mary's goal really is.
Then Erica receives a desperate call from a woman downstairs in the lobby of her hotel. Erica goes down to meet her and discovers the woman in the ladies room with her throat slit. There's obviously more going on here–and someone doesn't want Erica looking below the surface.
Meanwhile, Erica's marriage to Greg Underwood seems headed for disaster . . . and her relationship with her teenage daughter Jenny may not be far behind.
Erica feels a civil war looming in her own home, and all the signs indicate that military action will be required in North Dakota. And then she discovers that the threat to all Americans is even greater than anyone imagined. Can she find the answers to save her family and her country in time?
Rating: 5-stars
Review:
The Separatists by Lis Wiehl  is another fascinating read. One full of danger, action, and politics. Every page added excitement to the tale. The plot was fast-paced. I was instantly pulled into the drama that lied ahead for the protagonist. Her family is barely holding it together and then someone she knows is murdered. Erica and her investigation is really stirring the mess going on against the Union. Now, she's landed herself  into more danger. The risks increase with each page. The Separatists is a frightening yet thrilling novel. Took me straight into the sticky web of mystery. Well-written and engaging. Overall, I highly recommend this book to readers everywhere.