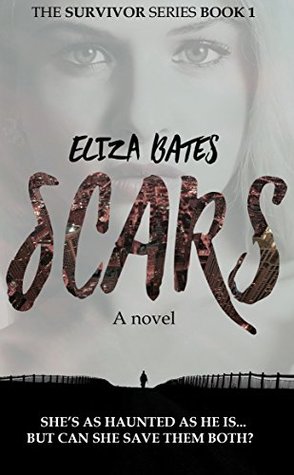 Synopsis:
The doctors said she was lucky, but ex-student Anabelle Cahill is haunted. The sole survivor of a car accident that killed her only brother, she's been adjusting to her new normal—nightmares, panic attacks, and a scar that reminds her of the biggest mistake of her life. Just as she's about to give up on her dream of pursuing a career, she meets Luke Klein, a handsome heir to a hospitality tycoon and a drugged-up mess. He's high, he's unpredictable as hell… and he wants to see more of her.
Pulled into Luke's world nearly overnight, Anabelle discovers he's almost as haunted as she is. A sex scandal, a bankruptcy, the shadow of his family's masculine dynasty—his recent past is shrouded in mystery, and no one wants to talk about the whole story.
Anabelle is determined to find out the truth about Luke Klein, even if he's determined to keep her at arm's length. But she soon finds that the truth—and her feelings for him—is even more complicated than the lies, and Luke's demons are darker than she had imagined.
Rating: 5-stars
Review:
Scars by Eliza Bates is an outstanding contemporary romance novel. I was hooked. Addicted, actually. I can't wait to read book 2, Secrets! I need to read the next one to find out what is gong to happen next…Eliza Bates…you, have written an interesting series with a heroine that I'll never forget.
Scars is exactly as the title suggests. Anabelle has a lot of scars. One is visible and the others are not. She got behind a wheel after drinking and her brother died from that night. That pain is relieved every time, she sees her scar. She hides it from everyone. Until, Luke shows up and somehow gets her sucked into working for his family's business. But Annabelle isn't going to do what Luke wants. She will not stop until the truth comes out…whether it's to proveLuke is indeed the rapist/murderer everyone thinks or to prove that he's actually as innocent as he tells her. Along they way, Annabelle gets wrapped up into the investigation and risks her life and her heart. Luke is super hot, super rich, and difficult to pin…
Luke Klein is the next big character. I'm still not sure how much I like him. He cares deeply for Annabelle but it's still not enough. He parties, does drugs, and hooks up…while holding onto his non exclusive girlfriend, Britt. Britt is a model. Luke wants to be a photographer. However, when the chips finally land, he still refuses to leave the world he hates to be with Anabelle. I ended up both hating him for being a duche bag and liking him for being there at the critical moment for Anabelle.
Eliza Bates has created a novel that feels more real than fiction. I can literally see the characters in action as the scenes fly by…I wanted to hug Anabelle and was cheering for her all the way. She changed a lot from the beginning and is still finding herself. Then, there's the complicated Luke. I'm not sure where he will be in the next piece to this brilliant series, but I'm curious to see if he grows a pair when it comes to chasing after Anabelle. If he chooses to go after her…again. I loved the writing. It was raw. Sad, hilarious, dangerous and sexy…were the feels I got from this emotional rollercoaster ride. Absolutely, wonderful. I loved a read that connects me to the protagonist and has me begging for the next book. This, novel, has done just that. Overall, I highly recommend this title to all readers.