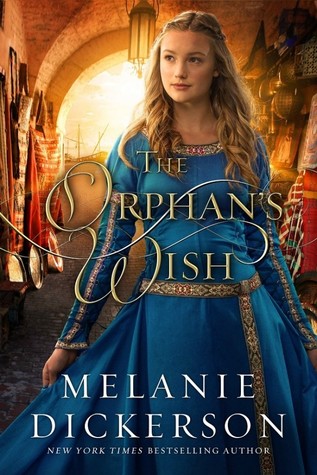 Synopsis:
From the streets to an orphanage in a faraway kingdom, Aladdin has grown up alone. Until he meets Kirstyn. With a father who is the duke of Hagenheim and a mother who is the patroness of the orphanage where Aladdin lives, Kirstyn is a member of the most powerful family in the land . . . and way out of his league. Despite the difference in their stations, Aladdin quickly becomes Kirstyn's favorite companion for taking walks in the forest, and their childhood friendship grows along with them.
Through his scrappy skills, intelligence, and hard work, Aladdin earns a position serving in the duke's house. But he knows it isn't enough to grant him his one desire: Kirstyn's hand in marriage. If he hopes to change his station in life and feel worthy of marrying Kirstyn, he must leave Hagenheim to seek his fortune.
But once Aladdin leaves, no one is around to protect Kirstyn, and the greedy men desperate to take advantage of her father's wealth take notice. Now, more than Aladdin's background stands in the way of the future he's worked so hard to obtain. His only hope is to rescue Kirstyn and somehow manage to win her hand as well.
Rating: 5-stars
Review:
The Orphan's Wish by Melanie Dickerson is another form of Aladdin. This one has so much more meaning and depth than the original Aladdin story. Yes, not stealing is the main moral of the story, but it holds more emotional luggage. Themes of friendship, love, and hope are discovered here. Somehow, a weave of Christian influence has been swept into the tale. It created a hopeful plot with characters searching for peace of mind and heart. Some violence is found in the book. Violence such as theft, bullying, and child abuse are mentioned. However, it is so low and almost non-existent.
Aladdin grew up knowing loss, grief, bullying, and theft. He has always felt ashamed of himself. One day, he sees young Kirstyn and they instantly become friends. Their friendship blossoms and as they grew older it turned into something much more. An attraction formed between a wealthy lady and an orphaned abused boy.  Aladdin felt the pressure of not being able to give his lady, Kirstyn what she deserves. So, he raised himself up the ladder and worked hard to provide her with a good home and a happy life. But will it be enough? Together, they help each other and create a happiness that is hard to ignore. I found this novel to be sweet, engaging, and heartfelt.