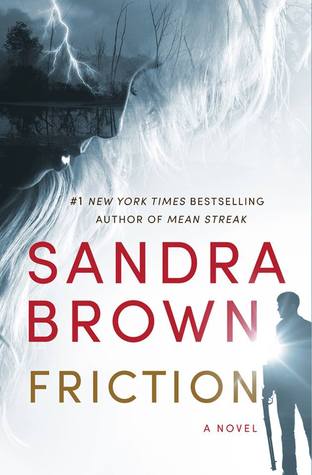 Synopsis:
From #1 New York Times bestselling author Sandra Brown comes a gripping story of family ties and forbidden attraction.
A Texas Ranger, relegated to deskwork due to past recklessness, petitions to regain custody of his five-year-old daughter, and his case is assigned to a family court judge who is as attractive as she is ambitious. When a masked gunman barges in during the custody hearing with his sights on the judge, the Ranger reacts instinctively and goes after him. But authorities apprehend the wrong man, and the real gunman remains unknown, at large, and a threat. Will this take-charge lawman jeopardize his chances of custody by going after the would-be assassin? And will this unlikely pair be able to deny the forbidden attraction building between them?
Rating: 5-stars
Review:
Sandra Brown's latest novel, Friction, was just the way I liked it. Raw, complicated,  dangerous, and emotionally charged. The plot was fast-paced. It had my adrenaline pumping, like the moment when the judge got into her car and there was the other main character…inside it with blood and a gun in his hand. Frightening and intense is the temperament of this tale. The characters have everything to lose. One has lost a lot more than he knew and has an even greater risk of losing what's left. Loss, grief, and justice are the main themes to this novel.
Friction held my attention from the start. It gained my sympathy for a father who lost his wife and found out that his daughter who survived a deadly situation wasn't really his. But he loved the little girl as if she were his own. Despite his dead wife's betrayal, he was still in love with her. That proved how great of a man he was inside and out…then there was the lady judge whose life just got complicated. A man whose case she handled ended up being the one man she fell in love with…it was not intentional but it happened. He was not going to let a second woman die. So, he risked himself to save her…but the bad guys are still loose. Overall, I loved reading this thrilling book. I highly recommend it to all readers.