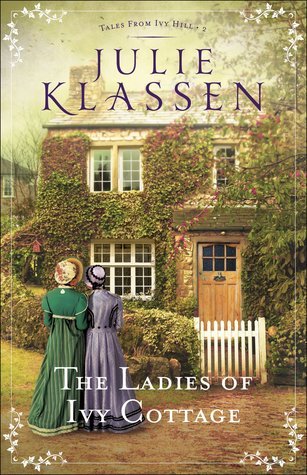 Synopsis:
New from the Top Author of Inspirational Regency Romance

Return to Ivy Hill in The Ladies of Ivy Cottage as friendships deepen, romances blossom, and mysteries unfold.
Living with the two Miss Groves in Ivy Cottage, impoverished gentlewoman Rachel Ashford is determined to earn her own livelihood . . . somehow. When the village women encourage her to open a subscription library with the many books she has inherited or acquired through donations, Rachel discovers two mysteries hidden among them. A man who once broke her heart helps her search for clues, but will both find more than they bargained for?
Rachel's friend and hostess, Mercy Grove, has given up thoughts of suitors and fills her days managing her girls' school. So when several men take an interest in Ivy Cottage, she assumes pretty Miss Ashford is the cause. Exactly what–or who–has captured each man's attention? The truth may surprise them all.
Meanwhile, life has improved at the coaching inn and Jane Bell is ready to put grief behind her. Now if only the man she misses would return–but where is he?
As the women of Ivy Hill search for answers about the past and hope for the future, might they find love along the way?
Rating: 4.5-stars
Review:
The Ladies of Ivy Cottage by Julie Klassen is a beautifully written historical novel. One that reminded me of Jane Austen's novels. It held a classic touch but a more heart melting engagement from readers like, me. Two unmarried young women are teaching young ladies to be proper educated young women. Only one of them feels like she's not succeeding at it. And then there's the attention the school is getting from gentlemen. The women will have their hands full of teaching and keeping from being distracted by the handsome men. Each characters brought forth a charm that was hard to resist. I could not stop reading this book. Plus, the humor kept me interested as well.