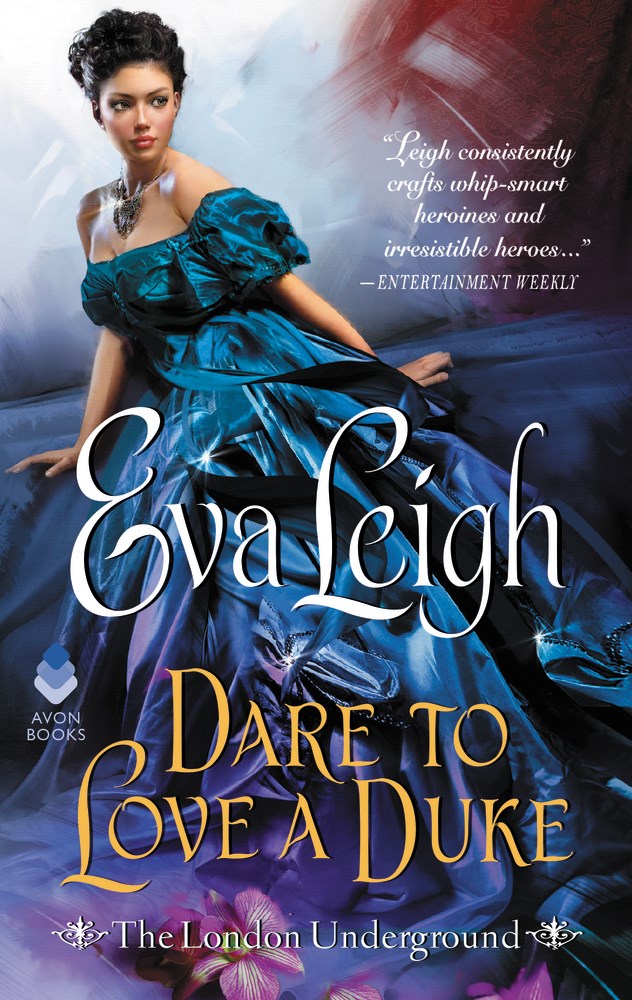 Synopsis:
The third and final book in Eva Leigh's seductive, sexy, and exciting London Underground series features the proprietress of a secret, sensual club where London's rich and powerful can explore their deepest desires
For a dashing duke and the proprietress of a secret, sensual club in the London Underground, passion could lead to love… if they dare
Thomas Powell, the new Duke of Northfield, knows he should be proper and principled, like his father. No more dueling, or carousing, or frequenting masked parties where Londoners indulge their wildest desires. But he's not ready to give up his freedom just yet. The club is an escape, a place where he can forget about society and the weight of his title… and see her, the woman he's wanted forever.
Lucia—known as Amina—manages the Orchid Club, a secret society where fantasies become reality. But for Lucia, it's strictly business, profitable enough to finance her dream: a home for the lost girls of the streets. Surrounded by lovers, she only observes, unwilling risk her future for any man. No member has ever intrigued her…until him, the masked stranger whose heated looks sear her skin. After months of suppressed longing, they dare to give in to temptation…
But the late duke's legacy comes with a shocking secret and the scandal threatens to destroy everything Tom loves… his family, the Orchid Club, and even Lucia.
Rating: 4-stars
Review: 
Dare to Love a Duke by Eva Leigh is a sexy yet scandalous read. There were so many unexpected turns. The characters depicted their time period perfectly. However, they were rebellious against society's rules in ways that mattered. The pages were filled with vivid adult scenes. Sex, passion, trust, and love were themes explored here. The title fit the novel well. If a young woman let herself dare to love a Duke, she may lose everything she has built for herself and others. A lot of women count on her to keep them hired, feed, and housed. Without the business running, they will all be homeless. But then, one very bold Duke dares to break down her walls and turns her world upside down…from there it was utter chaos. Beautifully written and highly entertaining, this was a breath of fresh air in historical romances.