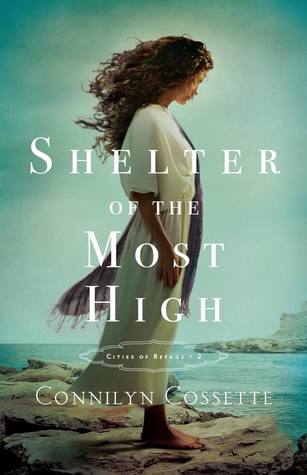 Synopsis:
The daughter of a pagan high priest, Sofea finds solace from her troubles in the freedom of the ocean. But when marauders attack her village on the island of Sicily, she and her cousin are taken across the sea to the shores of Canaan.
Eitan has lived in Kedesh, a City of Refuge, for the last eleven years, haunted by a tragedy in his childhood and chafing at the boundaries placed on him. He is immediately captivated by Sofea, but revealing his most guarded secret could mean drawing her into the danger of his past.
As threats from outside the walls loom and traitors are uncovered within, Sofea and Eitan are plunged into the midst of a murder plot. Will they break free from the shackles of the past in time to uncover the betrayal and save their lives and the lives of those they love?
Rating: 5-stars
Review:
Shelter for the Most High by Connilyn Cossette is an interesting yet inspiring Biblical fiction story. I enjoyed following the characters as they struggled and fought back for what they believe in and love. Themes like family, faith, and love were throughout this book. My favorite characters were Sofea and Eitan. They made for a good couple. Strong characters. They had me rooting for them the whole way through…their struggles felt real. Connilyn Cossette has a way of making her world of fiction come to life. I loved exploring the Christian faith. Overall, this was a must read for all Bible and Christian fiction lovers.