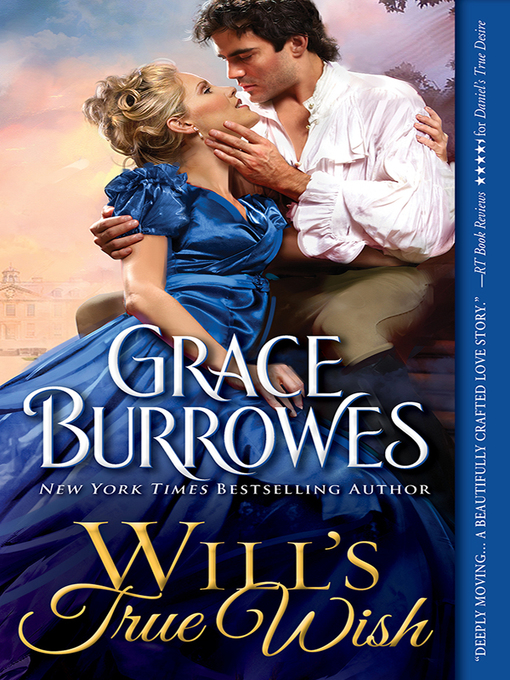 Synopsis:
A USA Today Bestseller!
New York Times and USA Today bestselling author Grace Burrowes continues her True Gentlemen Regency series in this enchanting "accidentally in love" romance
It's a dog's life… 
Will Dorning, as an earl's spare, has accepted the thankless duty of managing his rambunctious younger siblings, though Will's only true companions are the dogs he's treasured since boyhood. When aristocratic London is plagued with a series of dog nappings, Will's brothers are convinced that he's the only person who can save the stolen canines from an awful fate.
But the lady's choice… 
Shy, bookish Lady Susannah Haddonfield has no patience with loud, smelly beasts of any species, but must appear to like dogs so as not to offend her sister's only marital prospect. Susannah turns to Will, an acquaintance from her most awkward adolescent years, to teach her how to impersonate a dog fancier. Will has long admired Susannah, though he lacks the means to offer for her, and yet as they work together to rescue the purloined pets, it's loyal, dashing Will who steals Susannah's heart.
True Gentlemen series:
Tremaine's True Love (Book 1)
Daniels' True Desire (Book 2)
Will's True Wish (Book 3)
Rating: 5-stars
Review:
Will's True Wish by Grace Burrowes brings a sweetness and innocent joy that most novels don't have. I loved the animal lover theme that was entwined into this plot. Who knew a handsome spare of an Earl would be a huge lover of animals. He fights to protects the animals. A man after my own heart.
Then there were the funny yet charming parts, too. A young woman of elegance and grace asks Will to help her like dogs. Will has more than just helping her to like the dogs on his mind. But he is in no place to ask for hand.
Complicated, interesting, and romantic this novel has it all.