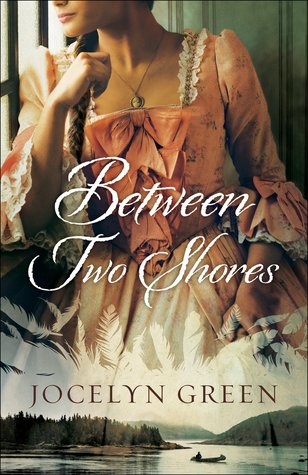 Synopsis:
The daughter of a Mohawk mother and French father in 1759 Montreal, Catherine Duval finds it is easier to remain neutral in a world that is tearing itself apart. Content to trade with both the French and the British, Catherine is pulled into the fray against her wishes when her British ex-fiance, Samuel Crane, is taken prisoner by her father. Samuel asks her to help him escape, claiming he has information that could help end the war.
Peace appeals to Catherine, but helping the man who broke her heart does not. She delays . . . until attempts on Samuel's life convince her he's in mortal danger. Against her better judgment she helps him flee by river, using knowledge of the landscape to creep ever closer to freedom. Their time together rekindles feelings she thought long buried, and danger seems to hound their every mile. She's risked becoming a traitor by choosing a side, but will the decision cost her even more than she anticipated?
Rating: 5-stars
Review: 
Between Two Shores by Jocelyn Green is an emotionally charged tale. Bring out the tissue boxes. One will need it. The words bring out strong emotions. Fear, loss, grief, and love are among the top emotions created here. A war has broken out and sides must be chosen. Yet one woman remains to stay neutral. However, the more devastation there is and the more her father breaks her heart, the harder it is to stay neutral. Betrayal and redemption go hand-in-hand in this book. A daughter who gave up all to love her father yet her father still destroys whatever connection he has to her heart. Then, there is Catherine's ex-fiance who broke her heart. Now, she must decide to trust him or not. Choices once again lead Catherine on an epic journey. I loved how much the woman has grown as a character. She went from being told to doing what she needed to do. Courage, bravery, and love pushed this woman to save others including herself. Overall, I recommend this engaging story to all.