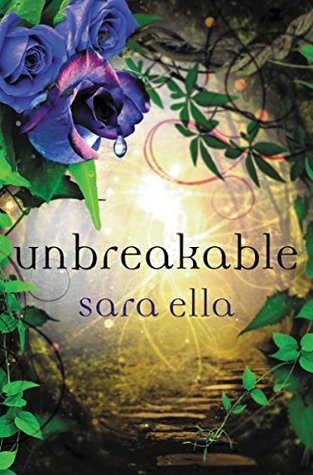 Synopsis:
Eliyana Ember is stranded in a foreign country in the Third Reflection with no passport, the inability to mirrorwalk, and zero clue where the nearest Thresholds back into the Fourth or Second might lie. Her mind is a haze, her memories vague. She knows a wormhole from the Fourth sent her here. She remembers her mom and baby brother Evan. Makai and Stormy and Joshua . . .
Deep down El realizes she must end the Void once and for all. Is there a way to trap the darkness within its current vessel, kill it off completely? To do so would mean sacrificing another soul—the soul of a man Joshua claims is a traitor. But he's lied to her before, and even El senses Joshua can't be fully trusted, but one thing is certain . . .
The Void must be annihilated. And only the Verity—the light which birthed the darkness—can put an end to that which seeks to kill and destroy.
Rating: 5-stars
Review:
Unbreakable by Sara Ella is one emotional epic ride. I was in tears as the characters struggled with doing what they wanted and what they knew they had to do instead. Sacrifices were made. Hearts broken. Some have lost more and others gained. Fighting darkness isn't easy. Being a queen, meant more than wearing a crown. Eliyana Ember gave up a lot to change the past and fix the present. Her loved ones and people needed a queen like her. She always put herself last. Her determination and strength grew as the pages flew by. There was plenty of action, mystery, and emotion packed into this read. Time travel and romance are found here. Sara Ella made this book an interesting jounrey. Overall, I highly recommend this YA fantasy to all readers. Once it's opened, it won't close until you're finished.