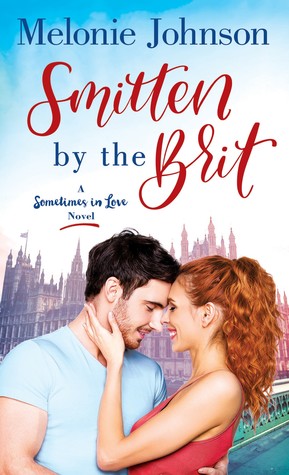 Synopsis:
DEFINITELY, MAYBE…OR LOVE, ACTUALLY? 
English professor Bonnie Blythe expects her life to play out like her favorite novels, especially now that her long-term boyfriend has finally proposed. So when a shocking discovery leads Bonnie to end her engagement, she decides to close the book on love. But the plot thickens when a brand-new character enters the scene—and quickens Bonnie's heart.
With his brilliant blue eyes, sexy accent, and irresistible charm, Theo Wharton is like a romantic hero straight out of a Jane Austen novel. When fate places Bonnie in England for a summer—conveniently close to Theo—she realizes a hot friends-with-benefits fling is exactly what she needs to start a fresh chapter. Just as Bonnie begins to believe she's falling in love, an eye-opening revelation into Theo's life makes Bonnie feel like she's wandered into one of her favorite books. Will Bonnie have the courage to risk her heart and turn the page with the dashing Brit to find her true happy ending after all?
Rating: 5-stars
Review:
Smitten by the Brit is the second journey to this entertaining, yet heartfelt romance series by Melonie Johnson. I loved meeting the characters from the first book. In this second one, the first couple is getting married. The friend of the bride is in a sour mood because her fiance still hasn't set the date for their wedding. He keeps pushing it aside until he finishes his school thing. The more times he puts their wedding aside, the more Bonnie realizes it's just not meant to be. Love was something she strongly believed before and now, it's been destroyed. All those years wasted on one man. Then, enters the hot Brit. Theo is a breath of fresh air when it comes to alpha males. His whole personality is likable. Both Theo and Bonnie feel something pushing them together. Maybe, it's love. Maybe, it's not love. But their affair is starting to undo them both. Sparks fly hot in this read. I never enjoyed myself more than when following these characters. The whole cast is wonderful. Melonie Johnson has a magical way of luring me into her books.